2007 Porsche 997.1 GT3 Speed Yellow

6 Cylinders 3.6

I was looking for a 997.1 or 997.2 GT3 with a cool color. And by cool, I mean not gray, red, black, whetie, boring...
If you have a GT3, it has to be a fun color or what is the point?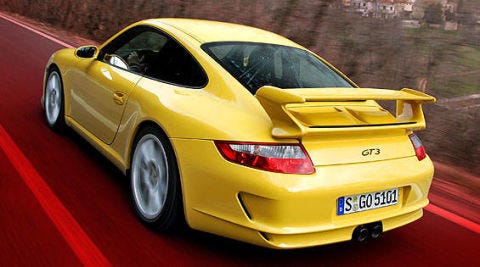 It looks like a proper Porsche (sorry Porsche 996), it sound like a proper Porsche (natural aspirated engine) and it drives like a proper Porsche (It's a GT3 ;-) )

In short it's a great car to drive. My daughter loves it because she has to sit on the front seat...

And unlike the Ferrari 360 I used to have, you can park this one everywhere.