1991 Lancia Delta Integrale Evo 1 - July 1991 Pre-Production Model
4 Cylinders 2.0 Turbo

20 years.... 20 years I waited and dreamed of having an Integrale....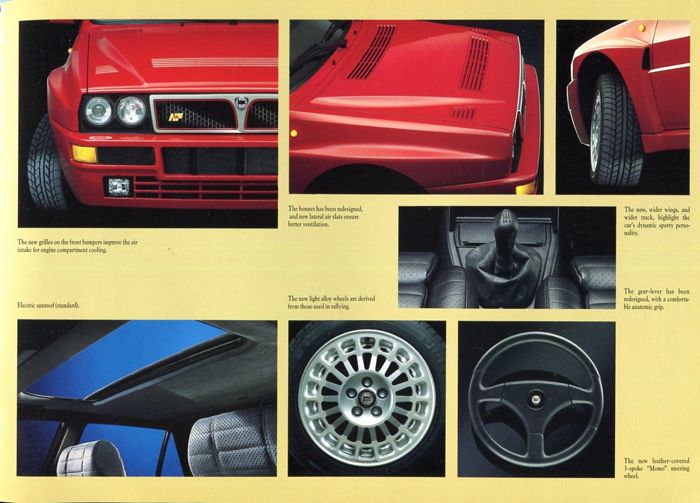 In the mid 90's, the car was way too much expensive for me. Then in early 2000, I changed my mind and wanted an Audi RS2. I ended up with a M3 E36 :-)

Fast forward, in 2006 I left France to go to the US. In the US, you can only import a car (if not sold locally) if the car is 25 years old or more...
No offense to anyone, but my dream car was the Evo 2, just because of the look cool and bad " attitude of those Recaro...

From the US, I was browsing, lurking, watching Integrale on car's websites.
October 1991 was the data were Evo 1 were legally able to be imported in the US but quid of the Recaro?
Of course I could have bought a pair of Recaro SRD to install but it did not feel right...

Also finding an October 91 car is not an easy task.

But one summer in France, I found an ad for a July 91 Integrale EVO 1 pre production model with Evo2 parts installed (supposedly) from the factory back in the 90's....
That was a sign of the Gods, this car was clearly made for me!

You can read more about this car when it was for sale in summer: https://www.integralingham.com/evo-1-1-2

2 months later, the car was in the US...